I have the best family. I can't even begin to explain how blessed I am that so many people would come together and create an incredibly beautiful baby shower to celebrate the pending arrival of our little girl. And since that "pending" time keeps getting closer and closer, it's so nice to be able to look around the house and see all the great gear we now have! 
My fabulous brother-in-law took the photos, my sister organized the entire thing, and my mom, aunt, cousin, and mother-in-law made sure all the details were taken care of. Even the guys pitched in and helped out! I'd sent Kat two theme ideas for baby showers that I just loved, one that would work if we were having a boy & one for a little girl, which is what we found out we're having. Kat did a great job with our "Pink Lemonade" theme! Here's the photo I sent her for inspiration: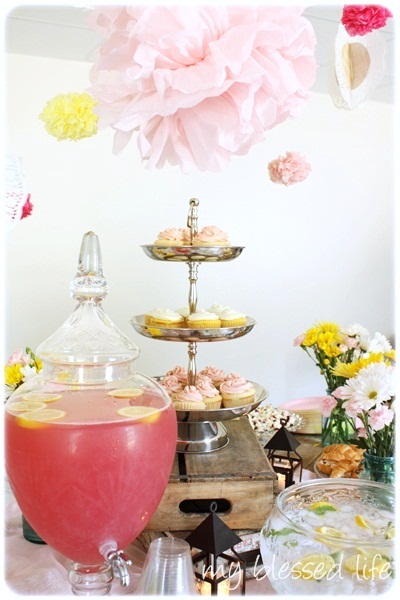 Photos by Dan Lee:
love all the mason jars!
Kat & Bella made homemade lemon sugar hand scrub for all the guests 🙂
the little socks held words of wisdom & advice from our guests
yep, my niece had wings
gorgeous diaper cake!
two of my favorite things – my husband & a pumpkin caramel latte 🙂
such joy!
I die from the cuteness. 
Would you be able to say no to her? Me either!
Sarah's fabulous custom onesies!