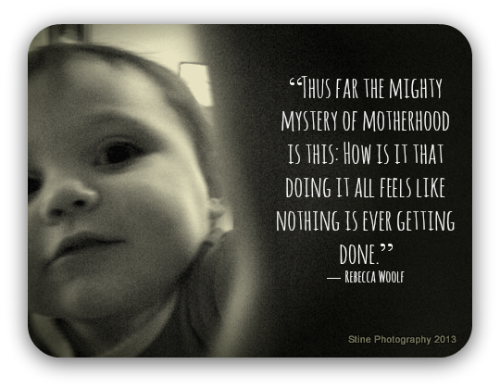 Hands groggily find phones and slide alarms into the snooze position to steal a few more precious minutes of sleep. Eyes bleary, feet hit a chilly floor to find coffee and solitude in the early morning hours, before toddler wakes and demands are made. Padding down the hallway to find community on the other side of the screen, women and mothers and wives and friends who travel these same early morning hours to work, plan, pray, and cheer together. Silent feet slide over and around and avoid spots known for creaking and cracking, ninja-like mama skills on display.
I meet God in the darkness, in the weary "before" time of my day. He meets me there, over cups of coffee, laptop clicking, living Word on touchscreens and the Holy Spirit alive and present in my closet office. I embrace my role as a Proverbs 31 woman:
"First thing in the morning, she dresses for work, rolls up her sleeves, eager to get started. She senses the worth of her work, is in no hurry to call it quits for the day." (Proverbs 31, MSG)
It's a modern day version, early rising to connect on Twitter and start my day with Jesus loving accountability sisters, rolling up sleeves to work a corporate job, no hurry to call it quits for the day because the late night hours are when the joy-work happens.
Join me today at Allume to read the rest?I'd love to see you there!