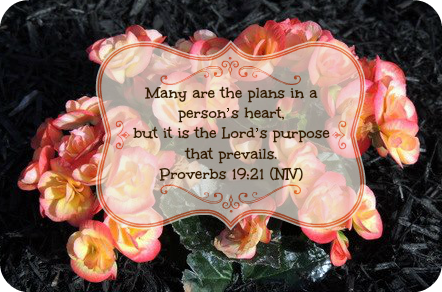 Have you had those days? The ones where nothing seems to go as planned? I've had my share – and God is using them to teach me something important. 
As I've walked through this season of God Sized Dreams, praying that God would place on my heart a desire to do exactly what He created me to do, I've realized something. My plans don't matter. Sure, it would be great for all of my days to go exactly as I imagine, never forgetting to pack lunch or … you know…hypothetically forget deodorant. Ahem.
But when it comes down to it? When I really pray about the plans God has for me, it's His agenda that I desire.
I'm sharing the rest over at (in)courage today and would be honored if you would join me there for the rest of the story. It's a post I wrote several weeks ago, having no idea what was about to happen in my life. It's funny how God gave me the words then that I would need to read now.