I gave $10.
It was all I had to spare. I looked at the request and wished desperately to be one of those independently wealthy individuals who could surprise a worthy organization with a check full of zeroes, filling their need in one fell swoop. I imagined what it would be like to live a life as a benefactress, giving generously without wondering if it would affect our grocery budget or mortgage payment. I wondered how that little bit of money I was able to donate would possibly make a difference.
As I looked at the amount on the screen, I felt God asking me to give what I could. So I did. And you did the same, and in minutes God showed me what it means to live and give as a community. Each of us giving what we can to help our sisters across computer screens, time zones, continents. Our acts of obedience came together to do more than any of us could have imagined. We purchased generators, vans, laptops, and built classrooms. This post? It was supposed to be about coming together to help fund Phase 4 of the (in)Mercy project. But you've already gone and done that.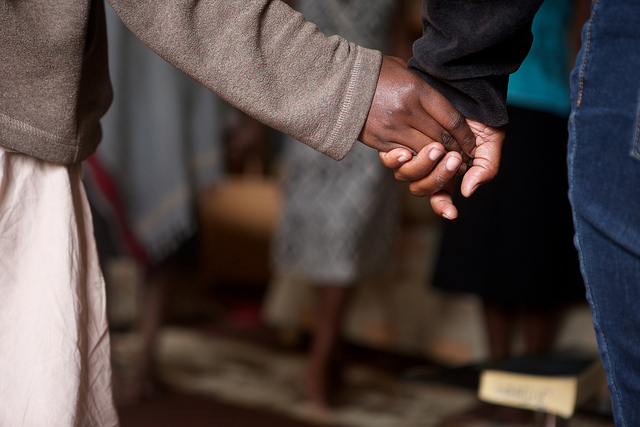 Will you join me in reading the rest over at (in)courage today? Or, if you'd rather only click to one place today, will you go take a look at the (in)Mercy project at Pure Charity and prayerfully consider giving to help us meet the rest of the need? Spare change and community can make a big difference.