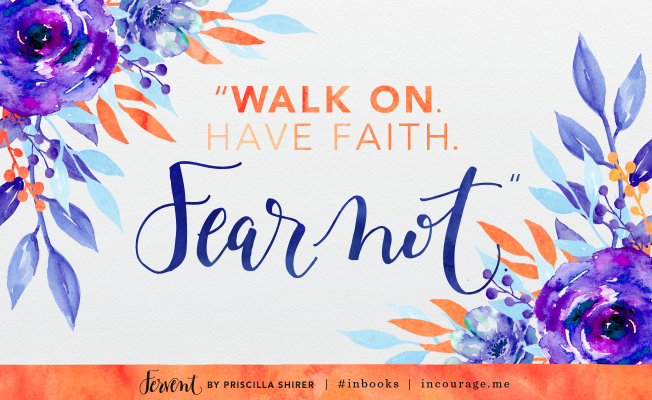 I have allowed fear to define me for far too long. Fear of disappointing others, fear of failing, fear of what might happen "if." I've lost sleep over conversations I could have had, should have had, or might have in the future. I've worried my way out of saying "yes" to projects and experiences because they didn't have a clear line to success. I've been afraid to look like a fool, afraid I'd be rejected, afraid I'd be left out.
And so, for years, this wall has built up around my heart. One brick at a time — one lie at a time — one fear at a time, until I've found myself so hesitant to do so much. I could have traveled abroad in college, but I was afraid. I could write a book, but I've faced too much rejection. I could launch my course, but what if no one needs it?
I've allowed the enemy to take a very useful tool that God has given us — the feeling of fear, to be used for our safety — and I've given it over to the one who turned it into a tool to use against me, to keep me stuck. Do you want to know when I realized the enormity of the lie that has taken a foothold into my life? When Priscilla talks on page 112 of Fervent about the more than 300 times God tells us not to be afraid — it made me feel like I'd failed. Somewhere I'd lost sight of the fact that "do not BE afraid" and "do not FEEL afraid" are not the same — so every time I felt fear or anxiety or worry, I doubted my faith in the very One who created me to feel that way.
Feeling fear is not a failure, friend. Feeding it is. Letting the enemy use it to build a wall of false protection around your heart only leaves you lonely and missing out on the blessings and miracles God wants us to experience. I don't want to miss out anymore.
I will feel fear. But it will not define me.
Come over to (in)courage today to join the discussion? And join me on Friday at noon EST on Blab for a live chat!